Facilities and leisure
Business Center;
Broadband Internet;
2 blocks from Pepê Beach and in front of Pomar da Barra;
Free parking (limited spaces);
6 blocks from Jardim Oceânico subway station;
Executive taxi point.
Restaurant;
Room Service 24h;
Event room;
24 hour security;
One block from the Gastronomic Pole of Barra da Tijuca;
Proximity with shops, gyms, pharmacies, bars and commerce in general.
Restaurant and Breakfast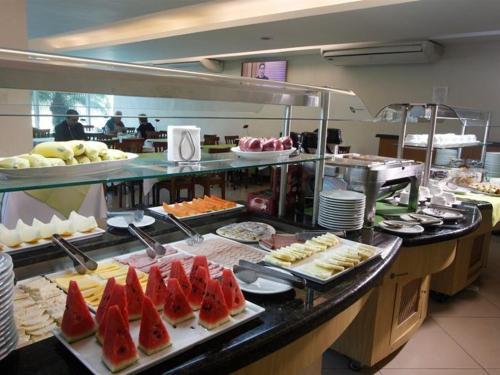 Meet the Dom Gourmet Restaurant, where a varied buffet breakfast is served daily, an executive buffet for lunch and dinner à la carte.
Do everything on foot in the Ocean Garden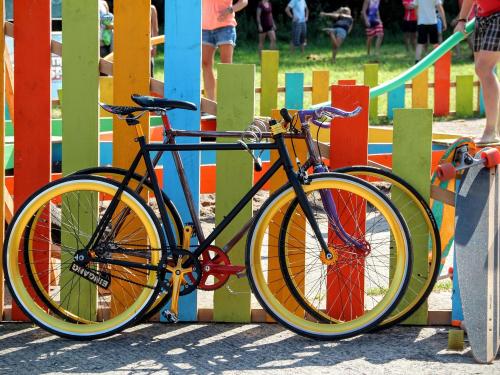 The Américas Gaivota Hotel has an advantage to be located in the best point of Barra da Tijuca: Jardim Oceânico. The place where you can do everything on foot by the proximity and abundance of local commerce, from going to the beach to going to supermarkets, pharmacies, bars, restaurants, bakeries and even churches.
The hotel is across the street from Prof. José Bernardino, better known as Praça do Pomar , an oasis and a pleasant garden and meeting point of the residents of the neighborhood.

The Gastronomic Pole of Jardim Oceânico on the trendy Olegário Maciel Avenue is just one block from the hotel and has dozens of bars to suit all tastes. At Avenida Érico Veríssimo you already have the most refined restaurants and international cuisine that are coming to the neighborhood.
With the arrival of the subway to Barra da Tijuca it is possible to walk and after six blocks you arrive at the station of the neighborhood that takes the visitor to Ipanema in 15 minutes and to the Center of Rio in just 35 minutes.
Academy
The Americas Gaivota has an agreement with an excellent gym that is only a few blocks from the hotel.
Our guests can request information at the reception and through a voucher they are entitled to a 60% discount on the daily rates for activities in this gym (except swimming). You may use this rate for the period you are staying in the Americas Seagull.
Event Room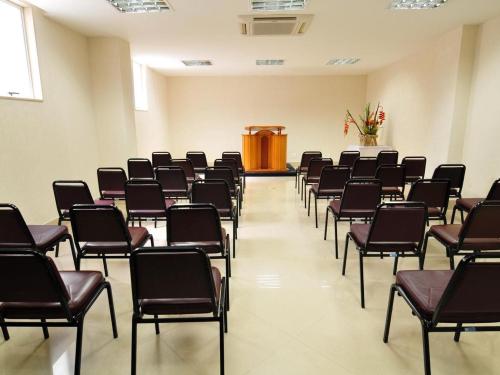 For events and small meetings, we have the Sala Gávea that holds up to 40 seats in an auditorium.